Educoe is constantly striving to improve, and keeping us informed along the way. I am so very impressed with their commitment to quality care.
-- Louise, parent of Dan, 1 year
Since being at Educoe my daughter has become an independent young lady who constantly tells me about the friends she has played with on that day. It brings a smile to my face knowing she is safe, secure and supported in her environment at Educoe.
-- Amy, parent of Paige, age 3 years
From the first phone call, Educoe stood out from the rest. Their quality of care and attention to detail gives me the assurance I need to know that my son is in the right hands.
-- Gordana, parent of Leo, 2 years
Quality care
Jessica and Rebecca, the founders of Educoe, have always been driven by one statement:
quality educators = quality education and care
At Educoe, we know that the people make the place. Our Educarers are motivated by their love for children, and this passion, along with their commitment to wanting the best outcomes for all children, is the essence of what drives quality at Educoe.
Our devoted team brings the vision of our service to life, in everything they do.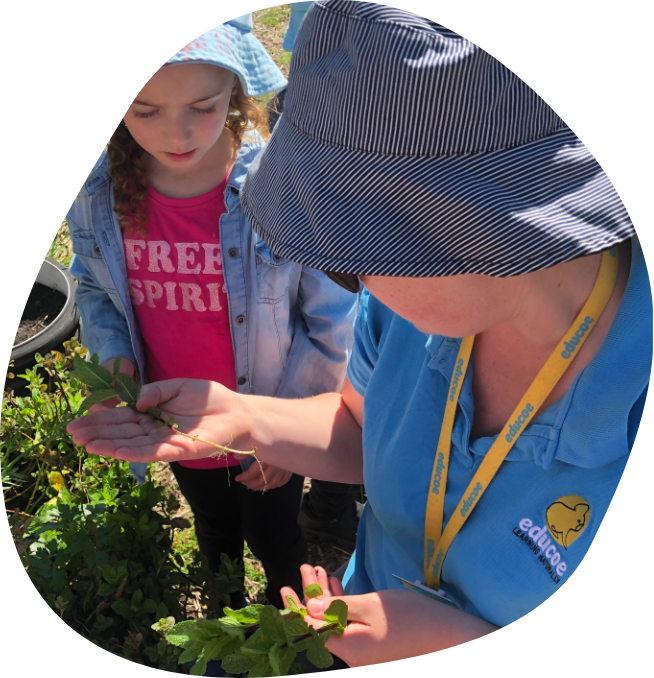 Driving quality
We have a living culture of driving quality improvement at Educoe. Critical reflection is part of everything we do. We challenge our choices, and are actively involved in an ongoing cycle of review, to ensure our practices are current, and relevant to your child and their needs.
Our educarers are continually seeking ways to build their professional knowledge and develop their learning, and they do this by becoming a co-learner alongside your child.

I am still learning
— Michelangelo, at age 87