Childhood is not a race to see how quickly a child can read, write and count. It is a small window of time to learn and develop at the pace that is right for each individual child. Earlier is not better.
— Magda Gerber
The Preschool program is led by university qualified Early Childhood Teachers, and takes a holistic approach to children's learning and development.
Your child's evolving ideas and interests are the foundation of the program. We will observe, assess and extend their thought processes through open-ended questioning, provide feedback, and challenge their thinking to guide their learning. We make use of spontaneous 'teachable moments' to build on your child's knowledge and understanding. In the Preschool environment, we provide children with opportunities to discover their potential, and to develop a foundation to be lifelong learners.
You belong to something bigger
I promise to stand alongside you, and give you the tools and knowledge needed to become a responsible eco-citizen
A common misconception: Parents sometimes think that school readiness means being able to read, write and do basic maths before starting school.
But this is isn't the case!
— Learning Potential, Australian Government, 2020
Transition to school
School "readiness" is about the development of the whole child, and it is a process that starts right from birth. When we consider your child's readiness, we will reflect on their social and emotional skills, physical skills, communication skills and cognitive skills. Children cannot thrive at school if they haven't developed the skills to manage things like getting along with other children, following instructions and communicating their needs.
Starting school is a big step for children, and it can be overwhelming. How will we support your child's transition to school?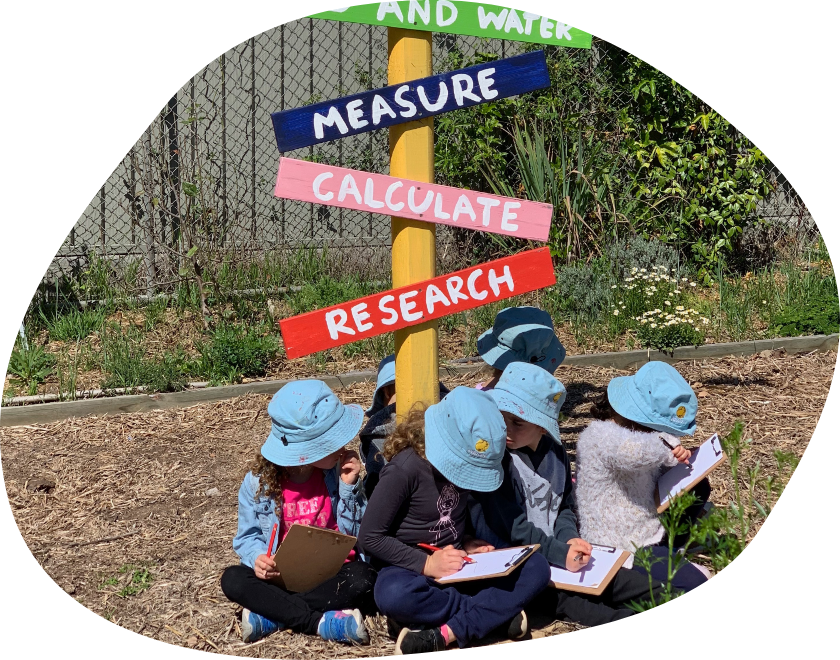 One of the ways that we support this transition for your child is by taking them on a journey to discover what a day at school looks like. We visit our local primary school, Revesby South Public School, on a weekly basis. It is here that your child will explore and ease their fears, as they learn about their future school environment – the canteen, designated lunch areas, the library, the classroom, toilet blocks, uniforms, and the list goes on.
Knowledge is power, and children feel more relaxed and secure if they are equipped with knowledge about what is to come.
I promise to notice the things you like to do, and support you to maximise your own potential
Preschool in Revesby
At our preschool in Revesby, we maximise the learning potential of your child.
Before your child goes to school, it's important to support them to prepare for that new environment. At Educoe, we focus on helping children develop a range of life skills to support a smooth transition to school. You can trust us to take excellent care of your preschooler, and to continuously inspire them to learn and grow, naturally.
Supporting young minds
At our preschool in Revesby, we focus on engaging children and inspiring their development. We want your child to have the best preschool education, to build independence, and become confident within themselves.
Our qualified early childhood teachers are driven, passionate and motivated by the need to have a positive impact on children's lives. They use evidence-based practices to provide high-quality learning, and to maximise every child's potential. This is done through a relationship-based approach which supports children's need for connection – allowing children the freedom and confidence to explore their world, always knowing there's someone safe and responsive whom they can return to.
Learning through play
Play is the most natural way for children to learn about their world. That's why we use a play-based learning approach – to honour the way children learn best.
We provide ample opportunities for children to explore the world around them, discovering their own potential and developing problem-solving and critical-thinking skills. We provide them with an environment that helps them thrive.
At Educoe, our programs support all ages and stages, including infants and toddlers. No matter what their age, your child will spend time in a loving and nurturing environmentwhere they feel at home.
If you're looking for the highest quality of education and care for your child, look no further than our preschool in Revesby. Contact us today at Educoe to learn more about what we do.